Personalized Dark Web Reports for Individuals and Businesses
ITinvestigator provides detailed dark web reports for businesses and individuals. Find out what criminal hackers know about you or your business. Learn how to protect yourself and your company from the latest cyber threats.
Personal Dark Web Report
Personal Dark Web Report
Our personal dark web reports cover all types of data that criminal hackers might have about you. Our report covers passwords, credit card data, photo and video leaks, security questions and answers and more. Request now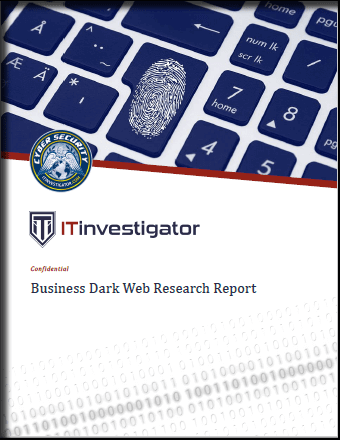 Business Dark Web Report
Business Dark Web Report
Find out what cyber criminals know about your business. Our report will show you what passwords, data, credit card info, security access information cyber criminals might have about your business. You only pay if we find information. Request your business report.